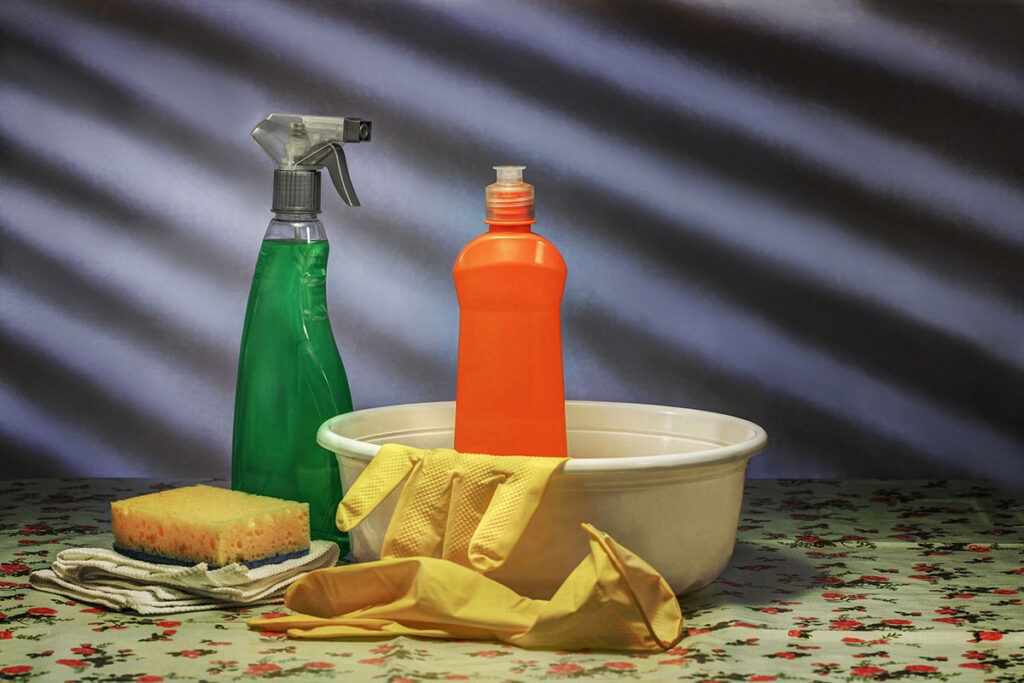 No one enjoys housecleaning. For seniors, the chore can be especially burdensome. Smelly cleansers can irritate the lungs. Harsh chemicals leave sensitive skin dry, cracked, and hurting. Even rubber gloves present their own difficulties. They are hard to remove, and worse if you have arthritis. Instead, consider these easy steps for homemade household cleaners!
It's a popular idea. Literally thousands of recipes exist online. We found something both simple and effective. Plus, this recipe at Pioneer Woman is chemical free.
Vinegar serves as the base for this cleaner. Many generations have put this inexpensive cleaning agent to use. It's a standard for safe, homemade household cleaners.
The odor, however, can be unpleasant to some. Also, there is the concern of whether vinegar alone is truly effective in preventing bacteria.
The article How to Make All-Natural Kitchen Cleaner solves both issues at once. The secret is essential oils.
Nature's Best
Essential oils are basically natural extracts. Many of us know friends, children, or grandchildren who sell them through popular home business enterprises. But many are available at your local grocery store too!
Extracts such as lemon and spearmint have antibacterial properties useful for the kitchen and bathroom. And they smell great! Instead of a harsh, chemical odor, your home will smell fresh!
We welcome you to learn more about NORA Best Life. And be sure to follow our news page for more home improvement projects made with seniors in mind!
NORA fights to improve the lives of seniors. Follow us on Twitter and Facebook to keep up with the latest news!