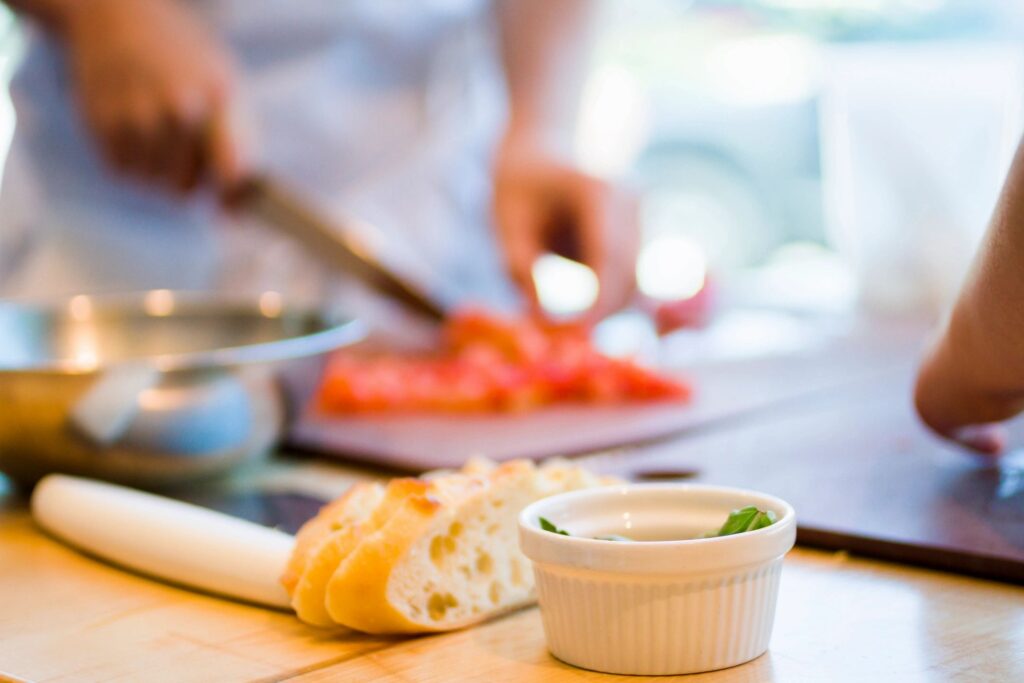 Nutrition is important throughout life. As we age, it can become critical. Health conditions and doctor's orders often leave seniors seeking simple, healthy recipes.
But cooking for one for two isn't easy. Smaller portions can mean higher overall costs. Many recipes are complicated or made from "fancy," hard-to-find ingredients. Pretty soon, we fall back into old habits like making a grilled cheese sandwich for both lunch and dinner!
Thankfully, healthy meals in single portions don't have to be expensive or complicated. And many of them will even taste quite familiar while also providing variety.
One of our favorite sources for healthy recipes is Chefs for Seniors. They offer 7 Quick, Easy And Healthy Diet Recipes For Senior Citizens.
The list includes such delights as banana split oatmeal, marinated three bean salad, and spring vegetable soup. There is even a chocolate peanut butter shake to satisfy your sweet tooth while staying nutritious.
The recipes are simple, but we especially like their versatility. For instance, it's very easy to swap ingredients in the soup or the bean salad depending on what you have handy. And you can always switch things around a little to suit your particular tastes.
Bon appétit! And be sure to join us at Nora Best Life and follow our News Page for more home improvement, and DIY projects for seniors!
Don't miss a beat! Please follow NORA on Twitter and Facebook!