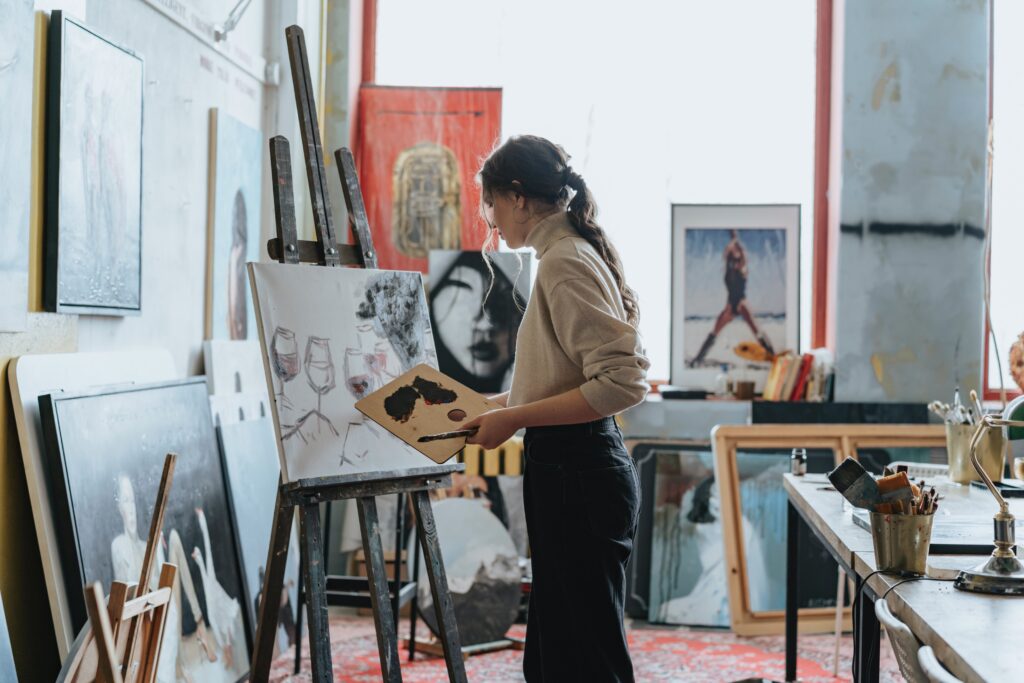 Some say life is a canvas itself, and that all our actions represent a work of art.
We recently covered a list of three fun hobbies that retirees or anyone with spare time or a creative mind should consider. Painting is one of those entries, so here we thought we'd expand on how you can dive right into this colorful hobby and develop your skills quickly.
For starters, make sure you've set the conditions to support your hobby. This means getting a good canvas and setting it in place so it doesn't move around while you're painting. The proper primer also plays a role in helping your creations shine (and dry).
Speaking of supplies, make sure you go by this checklist and get an idea of what you need. You don't have to go for these exact options, but you need a canvas, stand, paint, and brushes that all work well with one another. One easy way to pick winning matches is to go for bundles, or supplies from the same brand.
Finally, you should consider what type of technique you'd like to use. There are plenty, so don't worry if you aren't having much luck with one approach. Switch it up and you may find that one style suits your creative spirit and artistic potential better than the others.
As you unleash your painting potential on the canvas, don't forget to tell us (or show us) your results in the comments! Follow NORA Best Life on Facebook and Twitter — we'll cover more guides for the fun hobbies we've talked about in the coming weeks.