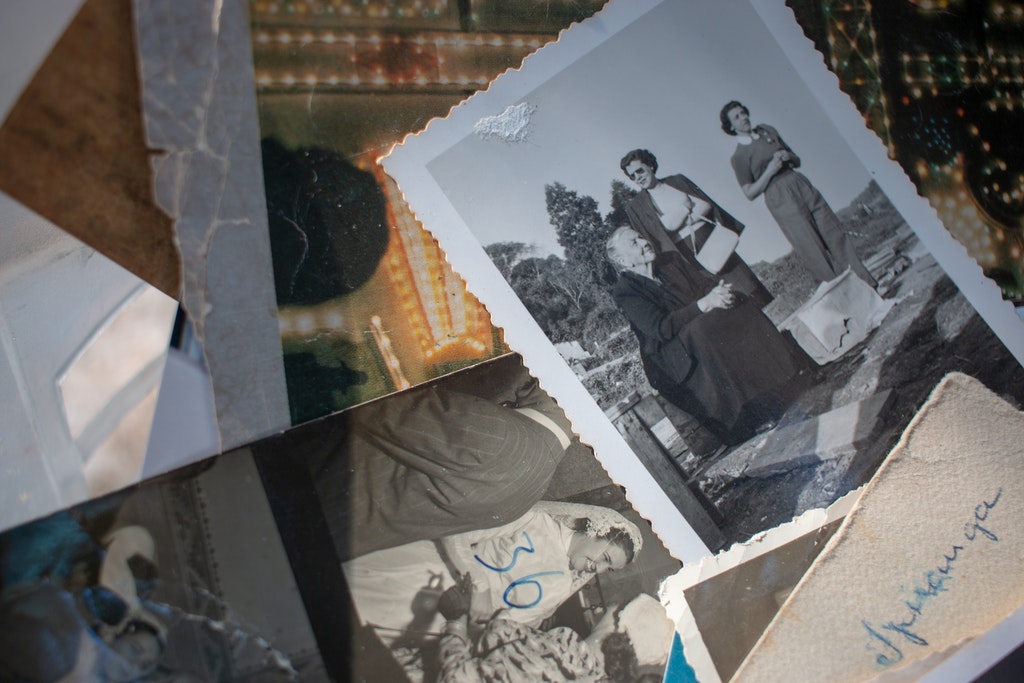 If you have albums of photos in your home and are looking for a new way to display these precious memories, consider making a photo collage! Maybe you're downsizing and don't want to take up room with bulky scrapbooks. Or, you want to upgrade your decor with a fresh new photo display. This do-it-yourself project allows you to show off photos of your loved ones and fun experiences without the need for custom frames.
To start, round up some of your favorite photos. You might group them by theme, such as family beach vacations or children's birthday parties. Or look for photos with similar colors that would compliment each other.
Next, there are several ways you can put your collages together. Apartment Therapy has rounded up some of the best ideas on the internet for DIY photo collages. Most of these projects use materials like string, clothespins, and binder clips to arrange photos in a visually appealing way. One of the benefits of this project? You can rearrange and swap out photos easily, without having to take down frames each time.
Find More Ways to Get Creative from NORA Best Life
At NORA Best Life, we'd love to know how you could use a photo collage to brighten up your home. Let us know how this project turns out in the comments! And stay up-to-date with the best DIY projects for seniors by checking out our news page.
Don't miss any of our updates. Follow NORA on Twitter and Facebook today!