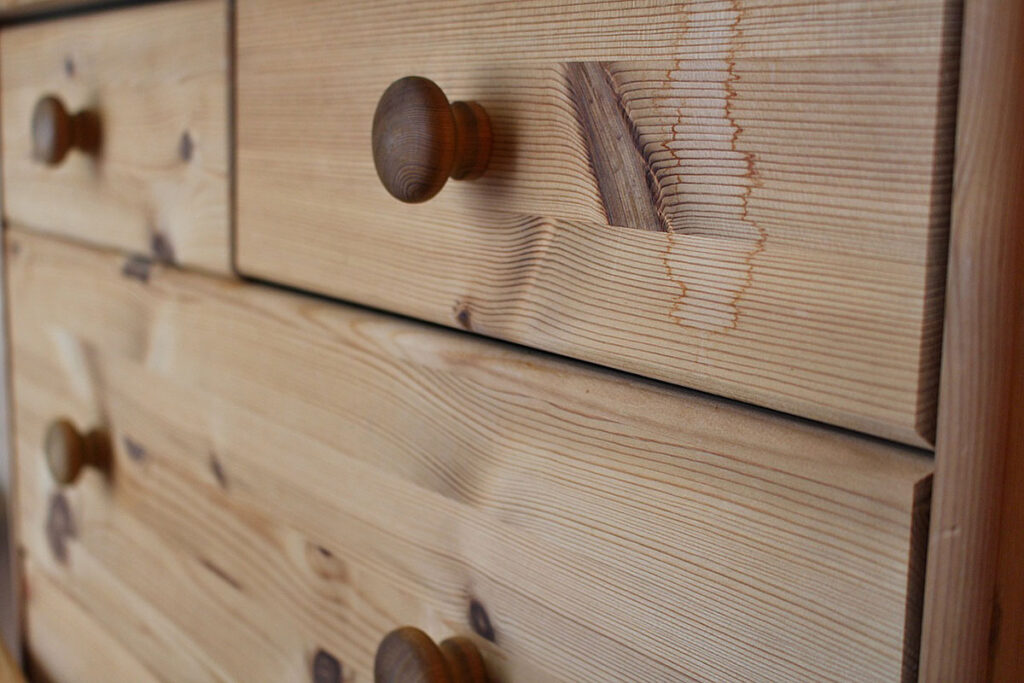 When downsizing to a new home, seniors may face these two common issues. First, you have less room in the kitchen, especially when it comes to cabinet space. Another is deciding what to do with old furniture. What if you could address both of these issues at once? We found a neat way to turn your old dresser into a kitchen cart!
Seniors handy with basic tools will have no problem. The process involves affixing a bottom shelf to your chest of drawer legs. There's also some sanding and painting to match your kitchen. From there, wheels like you find on a desk chair are attached for mobility of the cart.
For those less handy, the principle is still useful!
You can simply paint your old chest of drawers to match your kitchen décor and use it as a kitchen island. From there, consider adding stenciling for added color and cheer!
The result is additional drawer space for utensils, pans, towels, and the ever-necessary "junk drawer." Plus, the extra top shelf space will free up space for meal preparation. And you won't have to part with that old chest of drawers you no longer needed!
The website The Money Pit helps you get started with simple instructions for the process.
We hope this idea gets your creative juices flowing! Be sure to join us at Nora Best Life and follow our News Page for more home improvement, and DIY projects for seniors!
Keep up with more news for America's senior citizens! Please follow NORA on Twitter and Facebook!