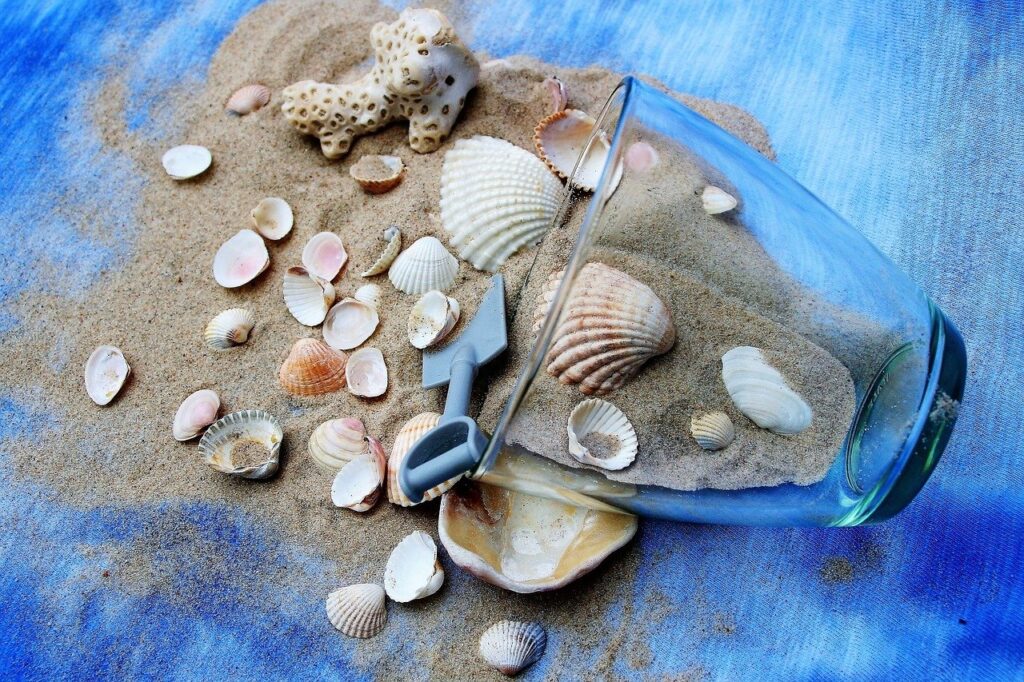 We've all seen beautiful sand art at galleries or craft fairs. Those pretty, colored sand layered in bottles or jars always catch the eye. Have you ever thought about how easy and fun it would be to make sand art yourself?
NORA Best Life found an easy, inexpensive way to get started! You only need a few items. And you can find any of them at low cost at your local hobby shop. Plus, it's very easy to get started. Adding items such as seashells or pebbles adds to the flare.
You might not discover your inner Rembrandt on your first try. But you don't need to. That's because even the simplest designs turn out quite pretty. The results even make attractive, memorable gifts!
We like the instructions at wikiHow. And not just because they provide easy to follow animations you can learn from. We like that they offer three variations to get you started. All it depends on is the materials you have available. In one case – believe it or not – you don't even need sand! Try colored sugar instead, and the blog shows you how.
We recommend obtaining extra sand – or sugar – for multiple efforts. That way, you can experiment with your designs to see what works best for you.
Have fun making them and decorating your home. You might find that for such a simple project, no creative limits exist. So get creative!
More from NORA Best Life
Learn more About NORA Best Life. And be sure to visit our home page for more DIY crafts and home improvement ideas!
Follow NORA on Twitter and Facebook for more news and DIY crafts and home improvement projects!