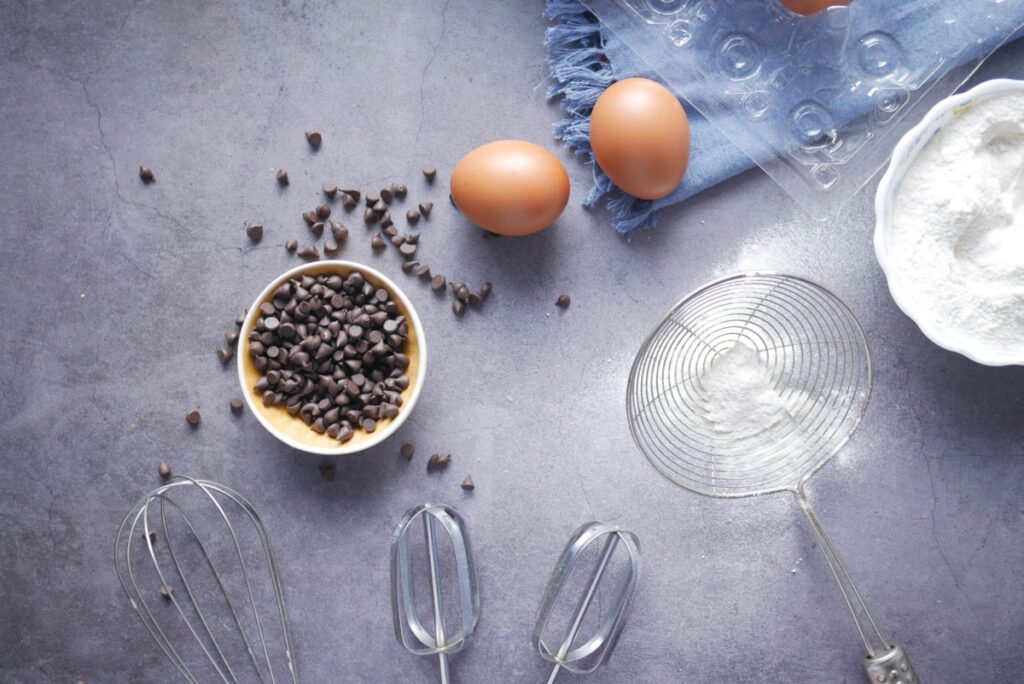 National Chocolate Chip Day is upon us, so let's sprinkle some amazing recipes out for everyone!
This holiday celebrates one of the most popular dessert toppings of all time. Most of us are used to seeing these sweet treats dot cookies. So to make things interesting, our recipe list will compile some non-cookie selections.
The first recipe comes from Life, Love, and Sugar. Those are a few great things, and this recipe combines a few more. Try out the Oatmeal Chocolate Chip Ice Cream Cake for a burst of cool flavor perfect for dessert, especially on a hot day.
Let's keep up the trend of desserts that are perfect when the temperatures rise, and combine multiple ingredients for a creative taste. Pure Wow provides a recipe for Mint Chocolate Chip Yogurt Ice Pops.
We close with a recipe from Gimme Some Oven. These Cashew Dark Chocolate Chip Energy Bites are perfect when you need a burst of flavor and a sugar buzz to get you through the day.
We hope you have a delicious National Chocolate Chip Day. Just as these treats can top your dessert, we publish some of the top DIY blogs out there with fun activities, recipes, and crafts. You can bookmark NORA Best Life so you never miss a post, and also follow us on Facebook and Twitter.