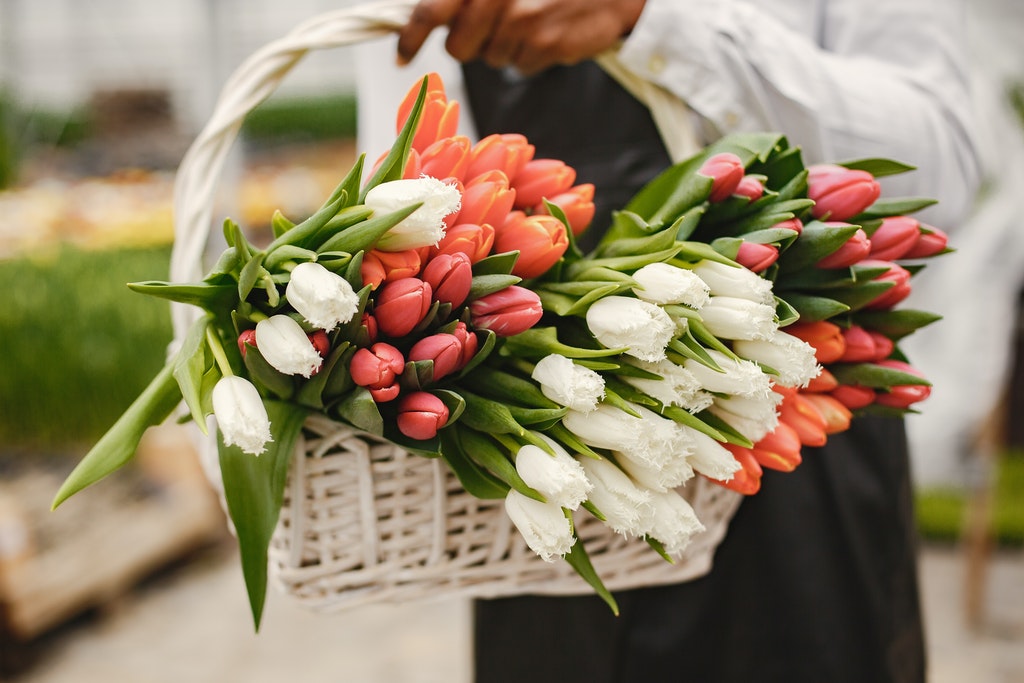 If you received a beautiful bouquet this Mother's Day, you'll want to make the fresh flowers last for as long as possible. Simply placing them in water might not be enough to keep your flowers looking and smelling their best. However, a few simple tricks using household items can prolong the life of your flowers and brighten your home for days or weeks to come.
ProFlowers offer some professional advice for how to take care of a flower arrangement from the moment you receive it. First, trim the ends of the stems, taking off about one to two inches. Cut the stems at an angle to ensure that the flowers can take in as much water as possible. Then, take off any leaves that will fall below the water line or that might keep the flower from opening up. Place your flowers in a clean vase with water and any flower food that came with the arrangement.
Keep Your Mother's Day Flowers Looking Their Best
After setting your bouquet up for success, there's a few things you can do to help them stay fresh:
Change out the water frequently – Fresh water and flower food every two or three days will keep the water from getting cloudy
Keep the flowers away from sunlight – Sunlight and other sources of heat will cause the flowers to dehydrate
Avoid placing your flowers near fruit – Ripening fruit can release compounds that make flowers decay
A couple of unconventional tricks can also make flowers last longer. Cut flowers last longer when they stay cool, so placing your bouquet in the fridge overnight can keep them looking their best. Adding a quarter of a cup of soda can also boost freshness. Flowers will feed off of the sugar. Choose lemon-lime soda to keep the water clear.
Let us know if these tricks keep your Mother's Day flowers fresh! Take a look at NORA Best Life's news page for more easy DIY projects for seniors.
And be sure to visit NORA to learn more about issues affecting retirees. Follow us on Twitter and Facebook for the latest updates!