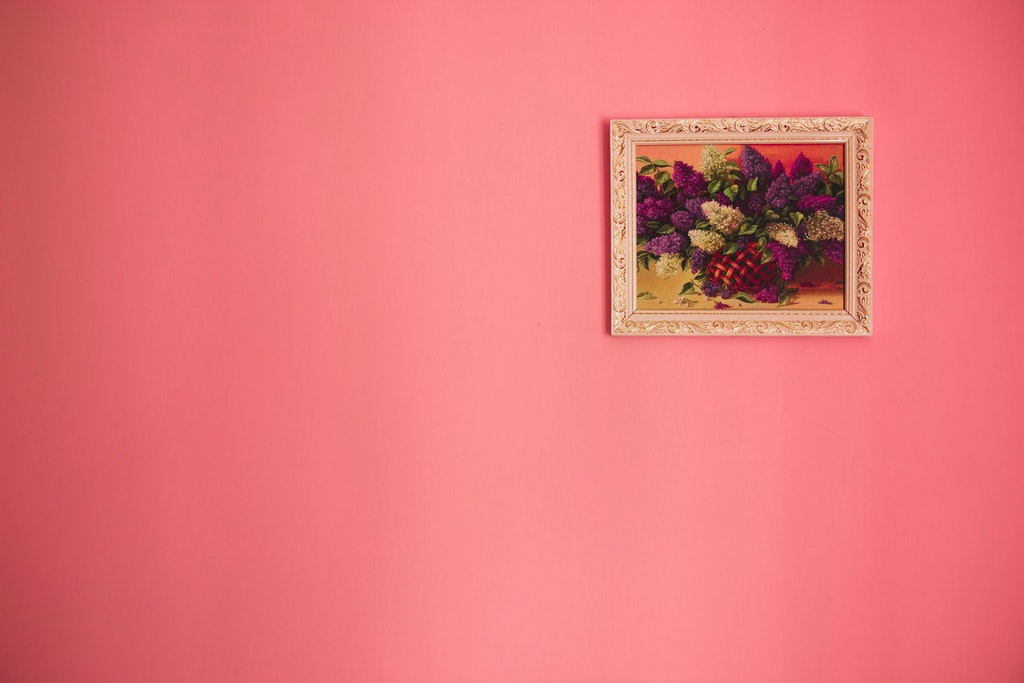 Maybe you've been doing some painting, or you finally printed out some of your favorite family photos. As you get ready to hang frames on your wall, you want to ensure that they're straight and level. A perfectly level piece of art on your wall looks professional and polished and is a simple way to add a little style to your home. If you're looking for a simple hack for hanging a picture frame level every time, NORA Best Life has what you need.
Hanging Picture Frames Level — One Simple Trick
To hang a picture frame perfectly level on your wall, all you'll need is the frame in question, some painter's tape, and a marker. First, lay the frame down on a flat surface. Take a length of painter's tape about equal to the width of the frame and stick it to the back either on top of or just under where the nails will need to go. Then, use your marker to put dots where the nails will be.
Remove the painter's tape from the frame and place it on the wall. At this point, you can use a level to make sure that the tape is completely level. Hammer your nails into the wall on the dots, remove the tape, then hang your picture!
You can find full directions for this DIY hack from Thriving Home.
More Projects from NORA Best Life
The best thing about this hack for hanging picture frames level? You won't end up with multiple nail holes in your walls—you'll get it right on the first try.
NORA Best Life is here to provide seniors with the best DIY projects and tips. Don't miss an update from us or from NORA—follow NORA on Twitter and Facebook for more!