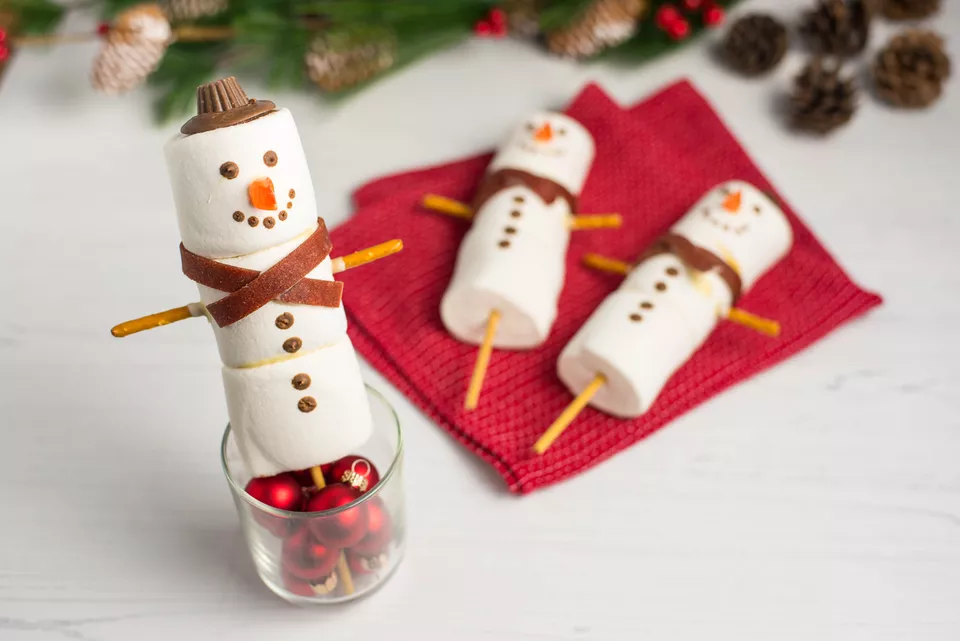 When we think about fun winter recipes, what do we look for?
While the first thing we look for is an image that represents the winter season, it's also nice to find something you can make at home with a few simple materials.
Not only does this winter treat check the boxes of both seasonal spirit and simple DIY format, but it has another big benefit – it's pretty tasty.
You've heard of the gingerbread man, now make way for the Marshmallow Snowman – one version of it can be found here.
How You Can Make the Marshmallow Snowman
Melted candy coating is your go-to tool for keeping your treat together and making it taste better too.
As shown here via the Spruce and Julia Hartbeck, the marshmallows in your snowman can be bound together with fruit roll-ups, while pretzel sticks can make for the arms.
If you want, you can use some mini pieces of chocolate or drops of black frosting to make the face, and the buttons on the snowman's midsection. Finally, for the nose, use your coating to glue on a tiny slice of orange to complete your sweet winter treat.
Who else is hungry after this? We'll be bringing tons more fun winter treats and recipes for you and yours to explore. Follow NORA Best Life for more fun recipes all throughout the season – and check us out on Twitter and Facebook.