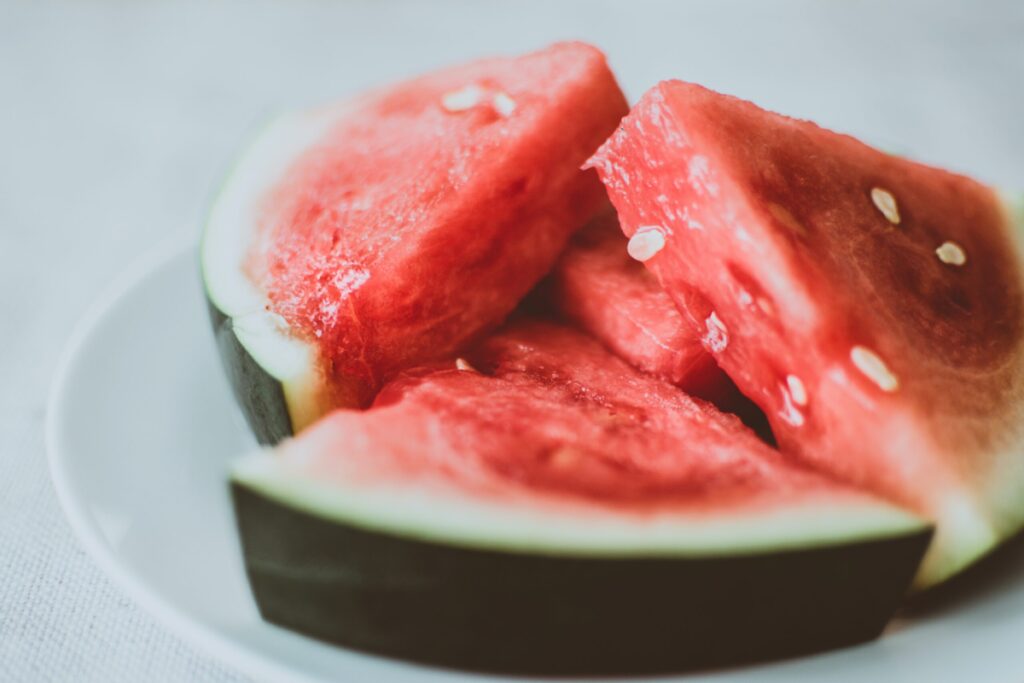 National Watermelon Day is upon us, so it's time to feast with some fun recipes!
Watermelon, a delightful summer staple, holds a fascinating history and an irresistible charm that has captivated taste buds for centuries. This juicy fruit's journey dates back to ancient times, where it was cherished for its thirst-quenching properties and vibrant sweetness.
Throughout the ages, watermelon has traveled the world, becoming a symbol of summertime fun and a cherished part of picnics and gatherings.
Its appeal lies not only in its mouthwatering taste but also in its versatility. From sweet, juicy slices enjoyed on hot days to refreshing watermelon salads and icy coolers, this fruit lends itself to a plethora of delightful recipes. As we celebrate National Watermelon Day, let's explore an array of delectable watermelon creations that will elevate the joy of this beloved fruit to new heights.
Who doesn't love to start with dessert? Watermelon sorbet is as amazing as it sounds. Get the recipe here from Oh The Things We'll Make!. It only takes five minutes to use this timeless fruit in a fun way.
This next recipe brings in one of watermelon's close culinary friends — cucumbers. The result is a delicious salad that looks and tastes great. Check it out here from A Couple Cooks.
All that meal prep has us thirsty. If you want to quench your thirst, consider watermelon-infused water. Watermelon.org will fill your glass here.
We hope you have a juicy, sweet, and filling National Watermelon Day. For more recipes and holiday content like this, follow NORA Best Life on Facebook and Twitter.