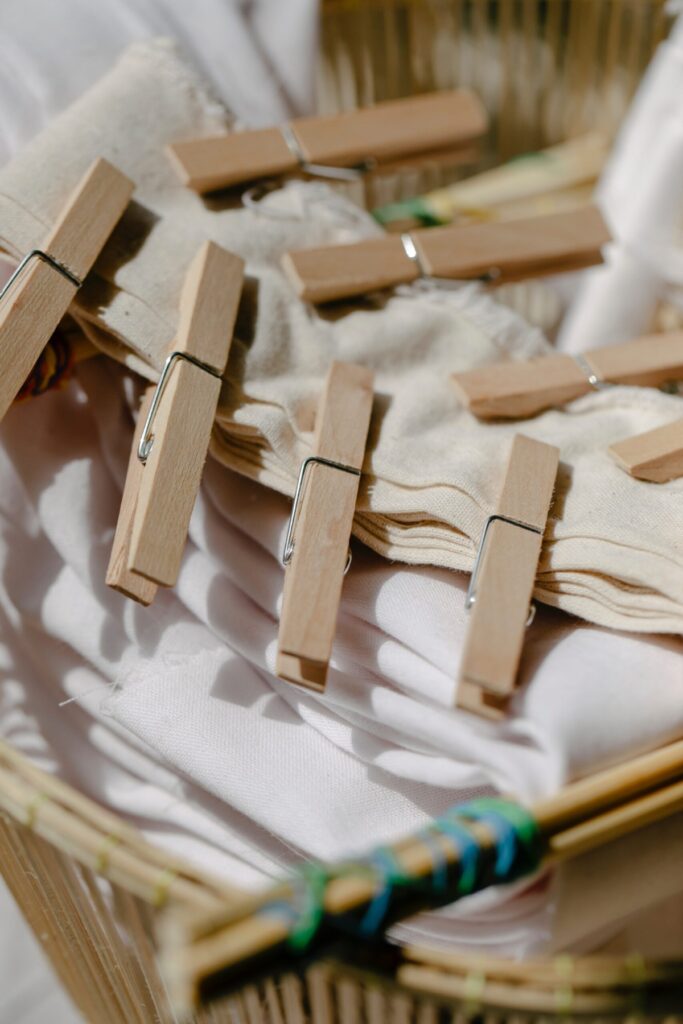 If you've got a mind for fun craft ideas, anything can be your inspiration.
Even something as simple as the common clothespin has potential. This item makes us think of a simpler time and simpler approach to things.
But these little gadgets are for more than just drying your clothes in the wind. You can also make many clever crafts with them. The great folks at Mod Podge Rocks have created a whole list of ideas.
Here we'll talk about three we're especially fans of.
Let's start with the clothespin wreath. The wreath is a decor item that works for any time of year. You can get colorful and creative in designing one with these simple items. Learn all about it, then show us your results when you make one.
Since these items are made out of wood, it's only normal to think they could find their way into furniture. Small storage still counts in this category, and we're crazy about how cool these clothespin trays are. What could you hold in here?
We end with an awesome clothespin planter, perfect since most pins are usually placed outdoors anyway. These little containers will work well in your outdoor and indoor gardens, letting your plants grow in style.
For more fun craft ideas, pin our Facebook and Twitter links to your favorites bar!